Maker Guest of Honor: "Evil Ted" Smith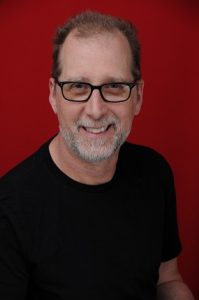 Evil Ted worked in the movie industry doing visual effects, prop, and model making for 28 years. He worked on films and television shows such as Fifth Element, Guyver, Titanic, Hunger Games, Xena Warrior Princess, and Criminal Minds. He's known around the world for his YouTube tutorials teaching cosplayers how to make foam armor and props.
Ted started building when he saw Star Wars at the young age of 14, he wanted to recreate what he saw on screen and began making a Darth Vader helmet and costume out of paper mache and cardboard. After making his first costume Ted could not stop building. He continued creating costumes, including a Batman costume before the 1989 film even came out! He then moved to Los Angeles to pursue a career in the film industry after realizing his talent and passion for building.
After many years of working in Hollywood, Evil Ted decided it was time to take all the tips and tricks he learned over the years and make them available to the everyday builder, he wants to take the intimidation out of building. He is a firm believer that it's passion over talent, and that anyone can learn to build. He loves cosplay and the community and loves supporting and assisting new builders in the learning process.  Check out his website at eviltedsmith.com
Social Media: