Membership Winners from CC37
Winners were selected from Saturday night's Fantasy & Science Fiction masquerade and Sunday night's Historical masquerade.
Our winners include:
Stardust presented by Mina Murray.
Her outfit had several layers of lights, in the skirt, the corset, and the headpiece.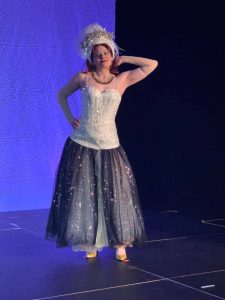 Wishful Thinking presented by Jacqueline Ward and Catherine Leeson.
They also won Workmanship (Master):  Best Detailing.
The presentation consisted of a costumer using a bottle of 'Magic Glue' to summon the costuming fairy who then provided her with various finished garments and accessories.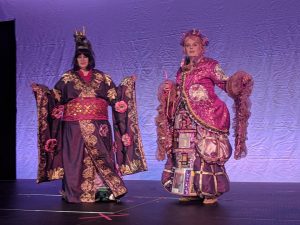 Supercalifragilisticexplialidocious Holiday! presented by Kathia Thibault and Karine Pasquier, recreated Mary Poppins and Bert from the 1964 movie. They also won awards for both Workmanship and Documentation (Journeyman):  Attention to Detail.