Special Guest: Adam Savage
SATURDAY MORNING ONLY: 9 – 12:30 
Q&A session, free autographs, free photo!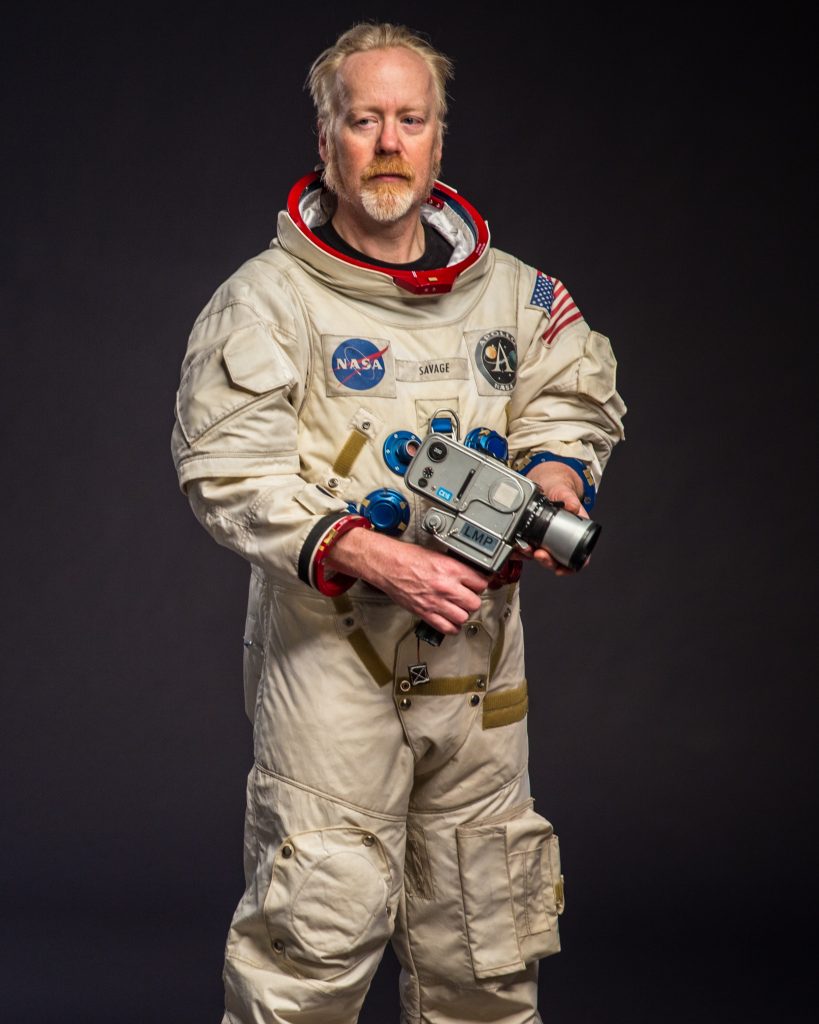 ADAM SAVAGE has spent his life gathering skills that allow him to take what's in his brain and make it real, working with every material and in every medium he could fathom — metal, paper, glass, plastic, rubber, foam, plaster, pneumatics, hydraulics, animatronics, neon, glassblowing, mold-making and injection molding to name just a few.
In 1993, Adam began concentrating his career on the special-effects industry, honing his skills through more than 100 television commercials and a dozen feature films, including Star Wars Episode I: The Phantom Menace and Episode II: Attack of the Clones, Galaxy Quest and the Matrix sequels.
A decade later, Adam was chosen along with Jamie Hyneman to produce and host MythBusters, which premiered on Discovery Channel in January 2003. Fourteen years, 279 episodes, 1,015 myths, 2,950 experiments, eight Emmy nominations and 83 miles of duct tape later, that version of the series ended in March 2016. A few years later, Adam hosted and executive produced MythBusters Jr. as well as a solo series, Savage Builds, for Discovery Channel.
Today, Adam stars in and produces content for his YouTube channel Tested, including a popular build series (Adam Savage's One Day Builds) and behind-the-scenes deep dives into multiple blockbuster films (including Alien Covenant, Mortal Engines and Blade Runner 2049).
In addition, after a lifetime of hunting for the perfect gear bag, Adam launched Savage Industries and began manufacturing his own bags along with MAFIA BAGS. His current line includes an apron, two sizes of the EDC ("Everyday Carry") and an assortment of pouches, with more product both available on the site and on the way.
Finally, in 2019 Adam finished his first book, Every Tool's a Hammer, which is a chronicle of his life as a maker. Adam lives in the San Francisco Bay area with his wife and their amazing dog Maggie.
Adam Savage's Tested is a content platform and community playground for makers and curious minds. On Tested.com, the highly- engaged Tested YouTube channel, and at conventions and events, dynamic makers share ideas and inspire each other to build their obsessions. Led by Adam Savage, the Tested team explores the intersection of science, popular culture, and emerging technology, showing how we are all makers. Adam also takes viewers behind the scenes of films, TV shows, theater, and museums, shining a spotlight on the craftspeople and artists who make the magic we all enjoy.
https://www.facebook.com/therealadamsavage
https://www.facebook.com/testedcom
Adamsavage.com
Tested.com
Twitter: donttrythis and testedcom
https://www.instagram.com/therealadamsavage/
https://www.instagram.com/testedcom/