Anime LA Winners
Our convention photographer, Richard Man, was at Anime LA (ALA) earlier this month, and his wife Karisu awarded memberships to Costume-Con 39 to two of the Masquerade entrants.
Congratulations to the following costumers! We look forward to having our winners join us next year!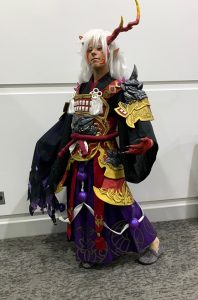 Cosplayer name: Artemis Ai
Character: Iburaki Doji
Source: Onmyoji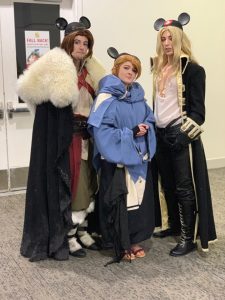 Cosplay group: Cursed Content – Small, but Dangerous, Dragonblade, and Bad Wolf Cosplay
Characters: Sypha Belnades, Adrian "Alucard" Tepes, and Trevor Belmont
Source: Castlevania – Netflix adaptation
Photographs by Richard Man.